Puppy & Kitten Health Checks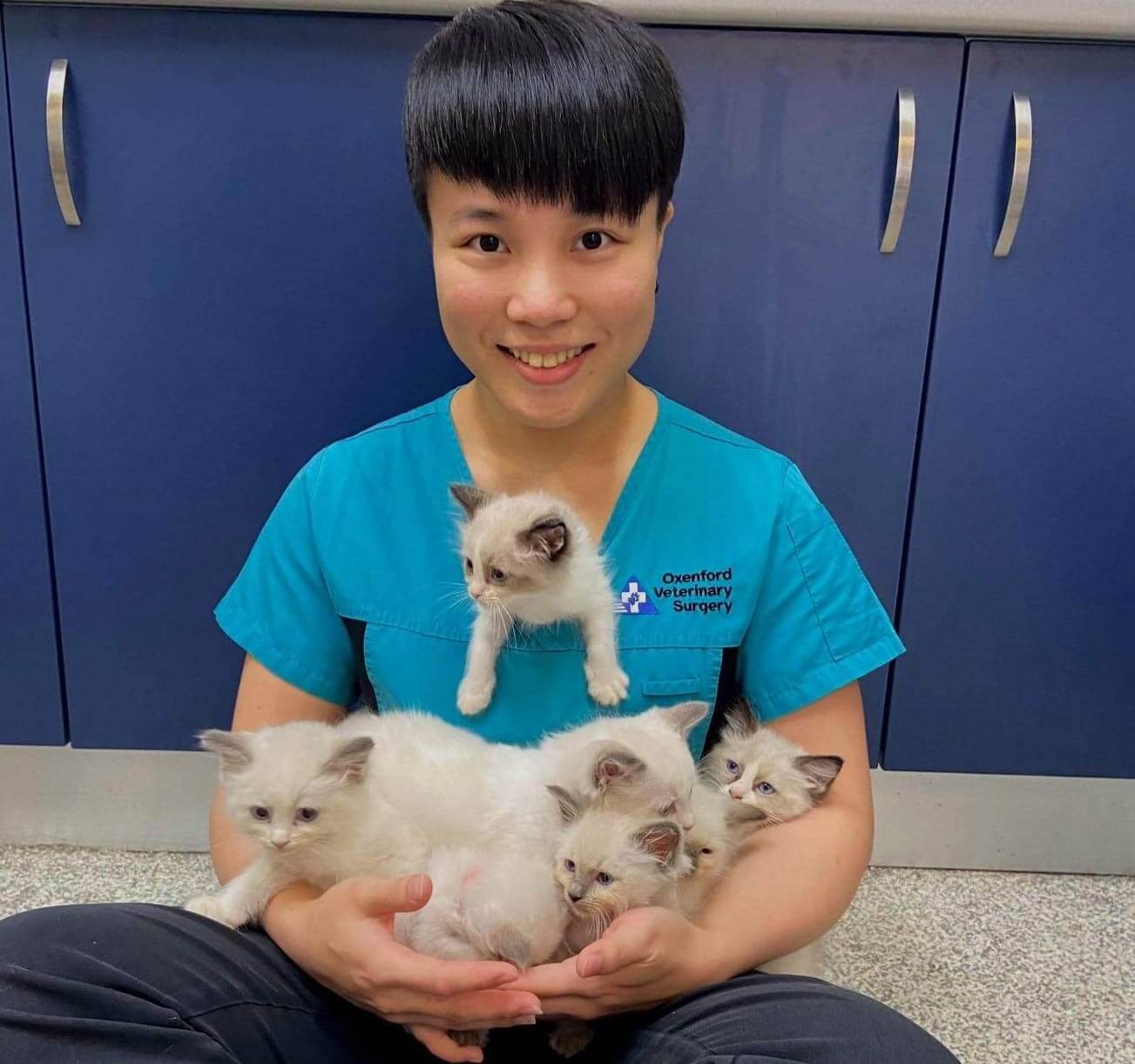 Book a health check for your new furry family member at Oxenford Vet near Pacific Pines. We love meeting new family members! We'll examine your puppy or kitten from nose to tail to make sure they're in tip top health, plus we'll check their vaccination and worming status. Any questions you have about pet ownership we'll be able to answer, and you'll leave with peace of mind knowing you'll be providing the best of care to your new pet.
It's exciting to get a new puppy or kitten, but along with the fun and joy of a new pet comes many responsibilities and questions.
Commonly asked questions when it comes to your new furry friend include:
What do I feed my new puppy or kitten? We recommend a high-quality diet like Royal Canin or Hills puppy/kitten food. Your new baby should be fed 3-4 times a day until they're at roughly 6 months old, this makes it easier for them to digest and keeps up their energy levels throughout the day.
What are the best products for worming, heartworm, fleas and ticks? There are many quality preventatives out there, it's depending on what you prefer when it comes to your pet. They come in the form of tablets, chews, and spot-ons. Our friendly staff members can assist you in figuring out what product is best for you.
Typically, your pet should be wormed every 2 weeks until they are 12 weeks of age, then once a month until they are 6 months old. From there you can keep going with the monthly tablets to cover for heartworm or switch over to longer lasting preventatives. Give us a call for more info.
What age is desexing recommended? We recommend desexing your pet from about 6 months of age.
Desexing your pet will not only stop your pet from having unexpected litters but will also extend their lifespan as it will lower the chances of your pet developing cancers (mammary, ovarian, testicular), eliminates the risk of a pyometra (infection of the uterus), and reduces the risk of prostate problems. It can also stop unwanted behaviours from becoming a habit.
Do I need to microchip and register my puppy or kitten? Under the Animal Management (Cats and Dogs) Act 2008 all cats and dogs must be implanted by 12 weeks of age. We can assist you in checking for a microchip, changing details, or organising to have one implanted.
Check your local council's website for registration laws.
How do I toilet train my puppy? Training a new puppy to toilet outside can be frustrating but remember that it can take anywhere from three to six months before they're fully toilet trained. Be prepared for some accidents! A few quick tips for toilet training your puppy.
Take your puppy out as soon as they wake up, after eating or drinking – Take them out regularly, at least every two hours
Lots of praise when they do go to the toilet
Don't punish them for accidents! They usually don't understand why they're being punished and will learn to hide inside the house. Positive reinforcement is important!
Stick with it, be consistent. You've got this!
What about puppy training? Unfortunately, we don't offer puppy preschool in our clinic but there are so many great puppy classes around the area! Have a search around and see what best suits you.
Call Oxenford Vet Surgery today if you have any more questions or to enquire about a health check for your new puppy or kitten